Welcome to Mandingo II Hair Braiding Salon!
Limited offer — right now there's a 10% off discount for new customers! –– and we also have a Back-To-School Micro's  Special!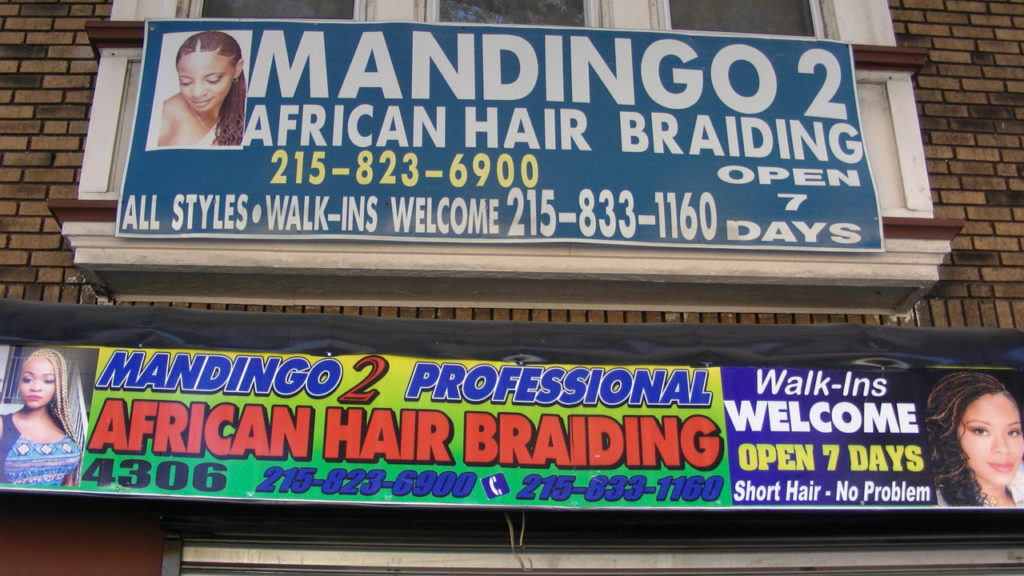 We are located at 4306 Lancaster Avenue in West Philadelphia
Walk-ins are welcome!  Or make an appointment at (215) 833-1160!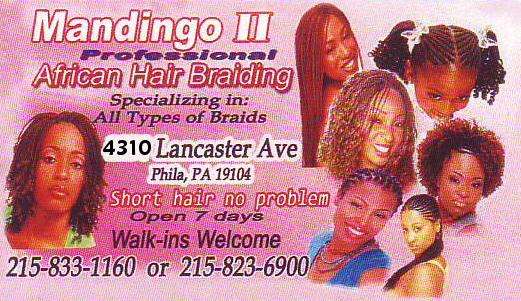 Look at our Women's Hair Braiding Styles page!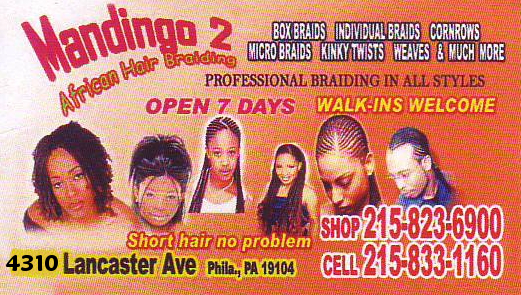 At Mandingo II Hair Braiding Salon we do many styles:
Box Braids
Individual Braids
Cornrows
Micro Braids
Children's Braids
Men's Braids
Kinky Twists
Weaves
Senegalese Braiding
All African Styles
Short Hair (No Problem!)
Invisible
Flat Twist
Tree Braids
Bobs
Single Braids
Call Mandingo II  at (215) 833-1160 or (215) 823-6900 to make an appointment.  Walk-ins are also welcome!